Single Ruby Crate (Spring 2023)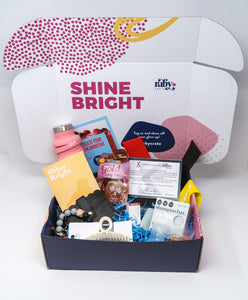 Birthday Crate
Paityn loved her Birthday Crate, I had to take the essential oils out because they were very strong and the scent took over the entire box. Marisa
Loved the Santa gummy bear wrapping and so did my granddaughter.
Fantastic age appropriate gifts
The girls loved opening the boxes and every single gift inside. Thankbyou for curating a terrific package - we will be back!!
We ordered boxes for a 10-year-old and a 12-year-old granddaughters. They were a huge success. Ma...
Big successes, both granddaughters loved them.
Love, love, love the Ruby's Crate